Organization: Ebner-Page Productions
Location: Denver
Service Work: Embracing diversity and making a difference through various tours and media enterprises
"It's connecting on this deeper level and being able to inspire guests to not only experience what they're seeing, but also opening them up to share their own story."
— EUGENE EBNER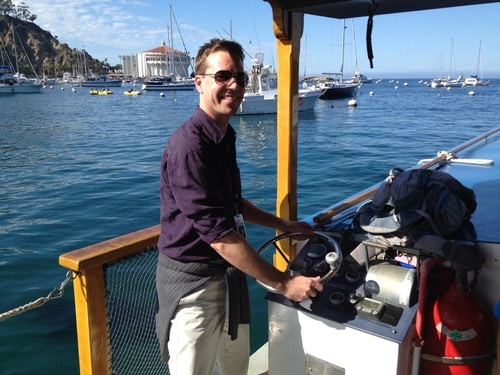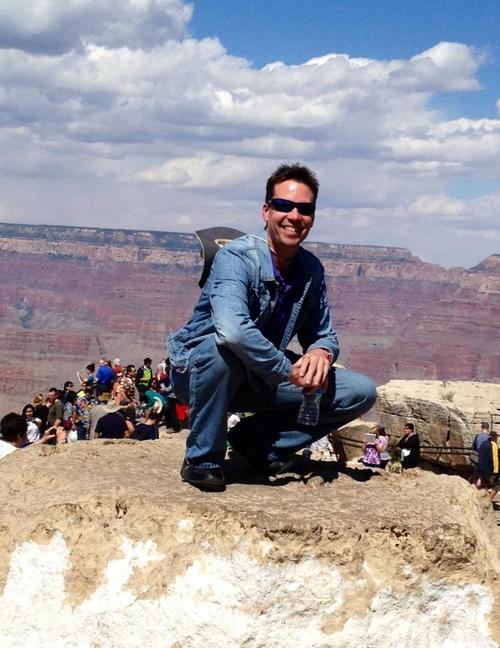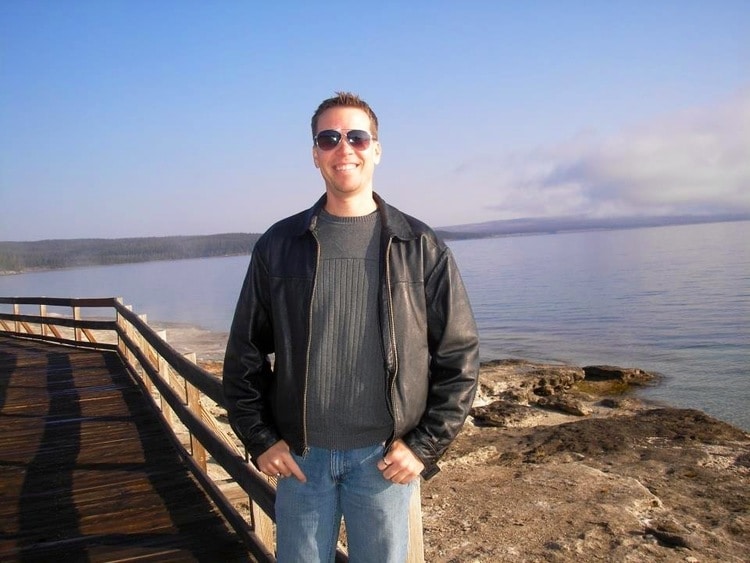 The Gratitude Piece
Eugene Ebner – Class #272
Despite never knowing Matthew Shepard personally, his and Eugene Ebner's lives are forever intertwined. 
Eugene had the heart-wrenching job of interviewing the parents of the late University of Wyoming student, who was beaten and left to die near Laramie in 1998. 
"It was probably one of the most intense interviews I've ever done," said Eugene. "It hit me on a personal level. I had a friend who was close to him.
"It affected him and it affected the whole LGBT community." 
Eugene, now 42, later attended a candlelight vigil at the U.S. Capitol in Shepard's honor.
"It was one of those moments when I thought, 'I want to make a difference with whatever I do.'" 
A 2011 ITMI graduate and seasonal tour director, Eugene now runs Ebner-Page Productions, a media and events firm that focuses on embracing diversity and making a difference.
Tours, cabaret shows, and internet television shows are among the platforms he leverages to create powerful, life-changing experiences.
On tours, Eugene regularly expresses his gratitude for his guests and the opportunities they get to share. That tends to be a contagious attitude, he said. 
"It's connecting on this deeper level and being able to inspire guests to not only experience what they're seeing, but also opening them up to share their own story." 
Eugene is a self-professed perfectionist and people-pleaser. He counterbalances the gravity of his work with an unceasing lightheartedness and playful outlook on life.
To celebrate the Denver Broncos' 2016 Super Bowl berth, the Colorado resident painted his nails orange and blue. 
"I love to still be like a kid even though I have all these serious things going on," he said. 
When it comes to those interested in pursuing a career in tour guiding or directing, Eugene encourages them to shape their schedules in such a way that aligns best with their personalities.  
"You have to figure out where your personality lies and how you want to balance your time through the year," Eugene said. "I think the main thing is you have to be versatile."