Organization: Cycle of Hope
Location: Various
Service Work: Bicycling to raise money for Habitat for Humanity
"I've been a bike rider all my life, but the long-distance takes real commitment and time."
— Len Holms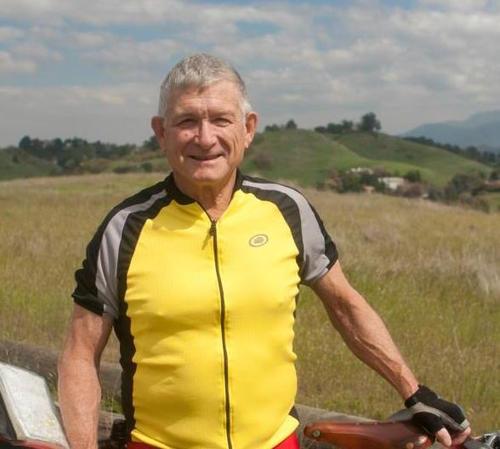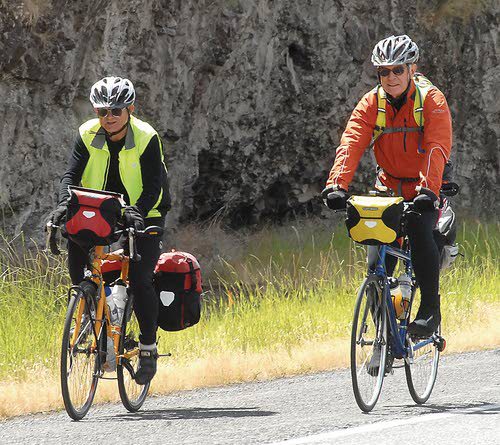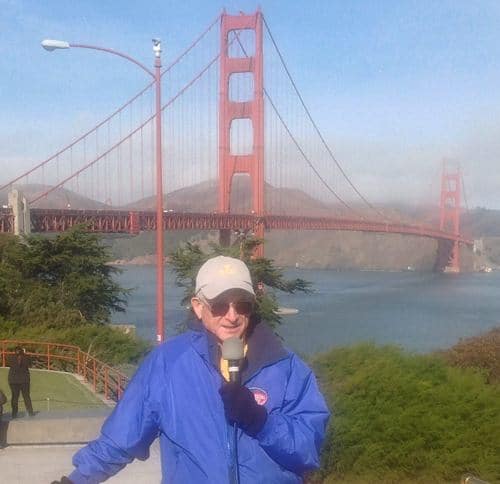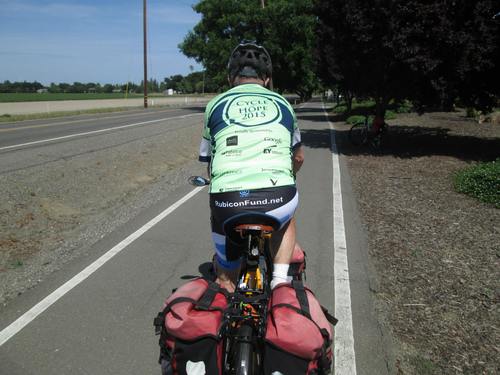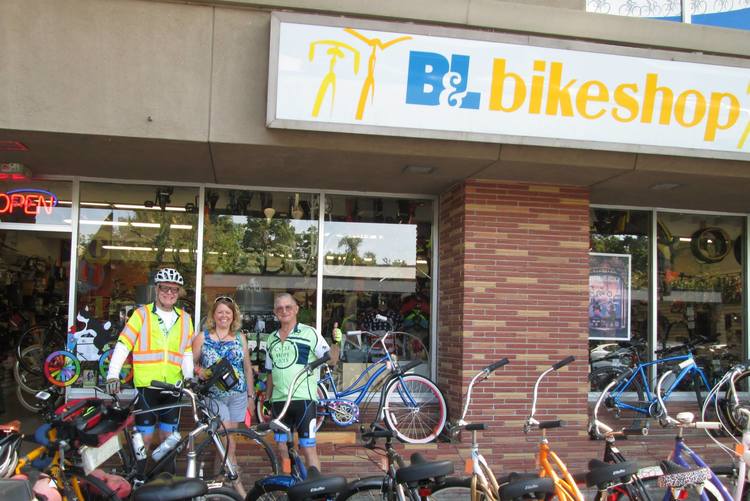 Pedaling with a Purpose
Len Holmes – Class #287
Len Holmes' bike has many meaningful miles on it. 
The 73-year-old San Francisco tour guide's long-distance rides have raised over a half million dollars to benefit needy Bay Area families through a fundraising effort called Cycle of Hope. 
"You can't do long-distance tours unless you have the time to do it," Len said. "I've been a bike rider all my life, but the long distance takes real commitment and time." 
In 2012, Len and riding partner Bob Frick, 78, covered 3,130 miles from Portland, Ore., to St. Louis, Mo., in 71 days, collecting over $180,000 in donations for Habitat for Humanity East Bay/Silicon Valley. 
"I chipped in and raised as much as I could," Len said. "The reality is I was the tour director for the tour. I planned the route and the motels and all the logistics.
"In a big way, the execution of the physical elements of the tour were my domain." 
The "two crazy old guys," as they call themselves, set the bar even higher for 2015. A 3,400-mile effort from the Bay Area to Savannah, Ga. and raised nearly $350,000. 
(Check out the video about the experience below.) 
This time around, the journey was fraught with more difficulty. A few days into the tour, Bob fell ill and bowed out with a case of pneumonia. 
"It was, at that point, a solitary ride in," Len said. 
Despite the setback, Len persevered solo with the support of Bob's wife, Barbara. Bob recovered and rejoined during the last leg of the tour. The two dipped their tires in the Atlantic Ocean to mark the end of another successful, heartfelt campaign. 
Whether raising money to build Habitat homes or leading cultural and historical San Francisco tours, Len's motivation is largely the same – using his abilities to inspire happiness in people's lives. 
"My primary goal is to make sure everybody who gets off the coach at the end of the tour is smiling, is happy, and will say, 'Wow, that was a good tour,'" Len said.