You have always dreamed of a career in travel.
You're beginning a new chapter of life and are ready to take the reins and write your own story.
You love being on the move, and can't imagine being confined to an office.
You want to enrich the lives of others while also creating growth within yourself.
The time is right to finally do something just for YOU.
THERE'S NEVER BEEN A BETTER TIME TO BECOME A TOUR DIRECTOR. WITH ENDLESS OPPORTUNITIES TO EXPLORE, LEARN AND GROW, THE WORLD IS YOUR PLAYGROUND.
BECOME AN INTERNATIONAL TOUR DIRECTOR
AND ACCOMPLISH WHAT YOU NEVER THOUGHT POSSIBLE
JUST A FEW OF THE BENEFITS YOU CAN EXPECT
✓ FLEXIBILITY – Set your own schedule and work on your terms
✓ REWARDS – Earn hotel and airline points for personal use
✓ ADVENTURES – Enjoy free helicopter flights, cruises, and more
✓ FULFILLMENT – Lead travelers on unforgettable journeys
LET'S TALK ABOUT THE DOUGH
$ Make as much money in a week that most make in a month
$ Earn commission on your group excursion sales
$ Receive pre-paid and cash gratuities from your guests
$ All of your expenses will be covered by your Tour Operator
ARE YOU READY FOR THE BIGGEST ADVENTURE OF YOUR LIFE?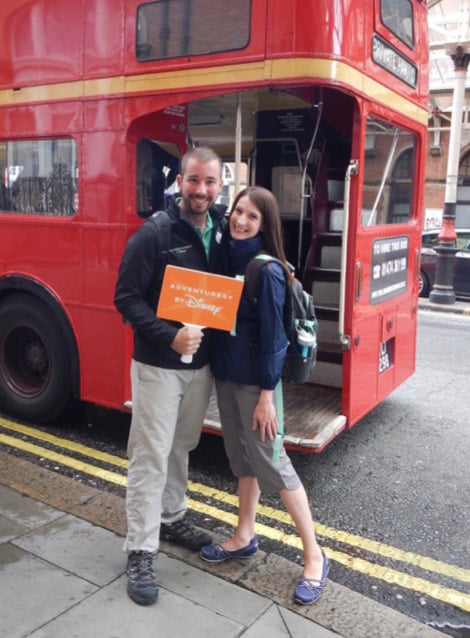 ITMI MADE MY DREAM A REALITY
Two weeks after I completed my ITMI Certification, I received my first job offer to lead a tour in Washington DC and New York City. Fast forward another four months, and I would be offered my first international assignment to lead a tour in England and France for a luxury tour operator. From there my career as a tour director exploded and I began working for multiple companies all across the globe.
My ITMI training gave me the skills and confidence necessary to accept any tour opportunity that came my way. Not only have I been able to venture to destinations far and wide, but have made friends to last a lifetime. I'm so thankful for what ITMI did for me and my career! Adventure is waiting for you! Now go and find it!
ITMI Certified Tour Director
Begin your study in the ITMI Global Campus. As you work your way through our self-paced, online curriculum, you'll become an expert in storytelling, engaging an audience, and delivering commentary in a professional way.
A member of our ITMI instructor team will interact with you and help you along the way! They will provide feedback and assistance, so you're never alone.
Spend the weekend with us via ZOOM, as we go further in depth in learning the art of being a professional Tour Guide.
Friday: 4:00 PM – 6:30 PM
Saturday: 8:00 AM – 5:00 PM
Sunday: 8:00 AM – 5:00 PM
Take a deep dive back into the ITMI Global Campus, where you'll learn the ins and outs of how to lead multi-day tours as both a domestic and international tour director.
During this self-paced portion, you'll once again interact one-on-one with your personal ITMI tutor to ensure success. They will also assist in your completion of the ITMI Career Launch Pad to help focus your next steps in employment.
TAKE THE PLUNGE AND GET STARTED WITH THE ITMI SIGNATURE CERTIFICATION COURSE!
WATCH YOUR INVESTMENT WORK FOR YOU
WHAT YOU'LL RECEIVE WHEN YOU JOIN THE ITMI FAMILY
ITMI Signature Tour Director Certification Package Includes All Coursework for Tour Guide Certification
Lifetime access to ITMI's Global Campus, both Tour Guide and Tour Director.
Live weekend training with two of our Master Instructors.
Career Launch Pad with one-on-one career coaching to help you land that job.
An official ITMI Certificate.
Weekly domestic and international job leads.
Lifetime access to our database or Tour Operators and their hiring managers from around the globe.
Invitation to the Annual ITMI Symposium: Receive Job Interviews, Professional Development Education, Destination Training & more
Access to our private Facebook group, The Nautilus .
Become a part of the largest network of tour guides and tour directors in the world.
ITMI's Nautilus Alumni Newsletter.
Human Trafficking Awareness e-Course.
*Upon acceptance price includes a non-refundable $250 registration fee (up to 6-month payment options available)
Off Adventuring in Bergen, Norway!
ITMI Certified Tour Director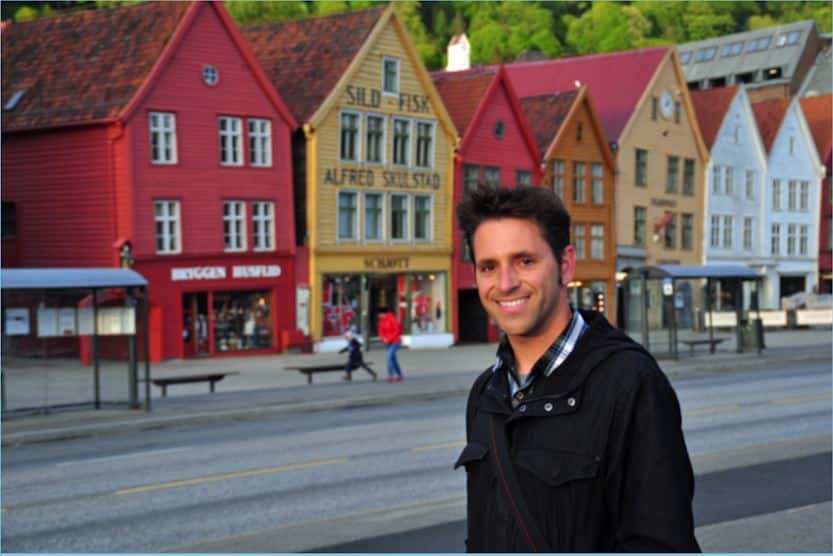 For decades our Alumni have been traveling the world, impacting thousands of lives in profound and unexpected ways.
Most would say that they wish they had discovered ITMI sooner, as doing became life changing!
RELEVANT: Our training is the most comprehensive certification on the market. Our curriculum is relevant to current tourism trends and up to speed in what is happening in the industry, and across the globe.
ACCESSIBLE: Our courses are taught entirely online and at your own pace to ensure maximum retention and ease of accessibility.
TRUSTED: With decades of experience behind us, the ITMI brand is highly regarded and recognized in both domestic and international markets by Tour Operators, DMCs, and Vendors. Many will only hire those with the ITMI Certification.
VALUES: When you become a part of ITMI you become family. You'll develop fast friendships and industry relationships that you can positively leverage to enhance your career.
LEADERSHIP: Our instructors are industry leaders and active tour directors who will be your colleagues out on the road. We will work with you individually to help cultivate opportunities to help you get hired.
ITMI ADVANTAGE: As an ITMI graduate, you have the advantage, with your education and training. Because ITMI has been partnering with Tour Companies for more than five decades, we know what skills and experiences these companies are looking for when hiring tour leaders. With this knowledge, we continue to update our training and curriculum so that our graduates are the most sought after candidates within the industry. 
TOUR DIRECTOR COURSE CURRICULUM
ITMI provides ALL Students with an Industry Expert as your Personal Tutor giving
feedback and guidance– every step of the way throughout all of your courses.
TOUR DIRECTOR CERTIFICATION INCLUDES TOUR GUIDE CERTIFICATION COURSEWORK
STEP 1: INTRODUCTION 
           (Self Study + Expert Tutoring)
7 Hours of Self-Study
1 Hour of Class Assignments
The Role of a Tour Director
Industry Standards
Connecting with Your Guests
Technology & Digital Tools
Vendor / Supplier Communication
Expectations
Admin Duties
Best Practices 
STEP 2: VIRTUAL RIDE ALONG 
             (Self-Study + Expert Tutoring)
9 Hours of Self-Study
11 Hours of Class Assignments
Understanding Trip Documentation
Mapping, Routing, and Timings
Briefings, Commentary and Storytelling
Meet Your Guests
Count the Guests / Count the Luggage
International Tours
STEP 3: PRACTICAL APPLICATION
          (Self-Study + Expert Tutoring)
20 Hours of Class Assignments
Demonstrating Competency to Lead
Skills to Work Smarter not Harder
Using Guests Manifests Effectively
Mastering Briefings & Commentary
Handling Surprises on Tour
"What If" Scenarios
International Tour Breifing
STEP 4: OFF BOARDING

(Self-Study + Expert Tutoring)
Career Launch Pad
Resume and Into Videos
ITMI Resource Library
ITMI Job Board
Next Steps and Coaching Path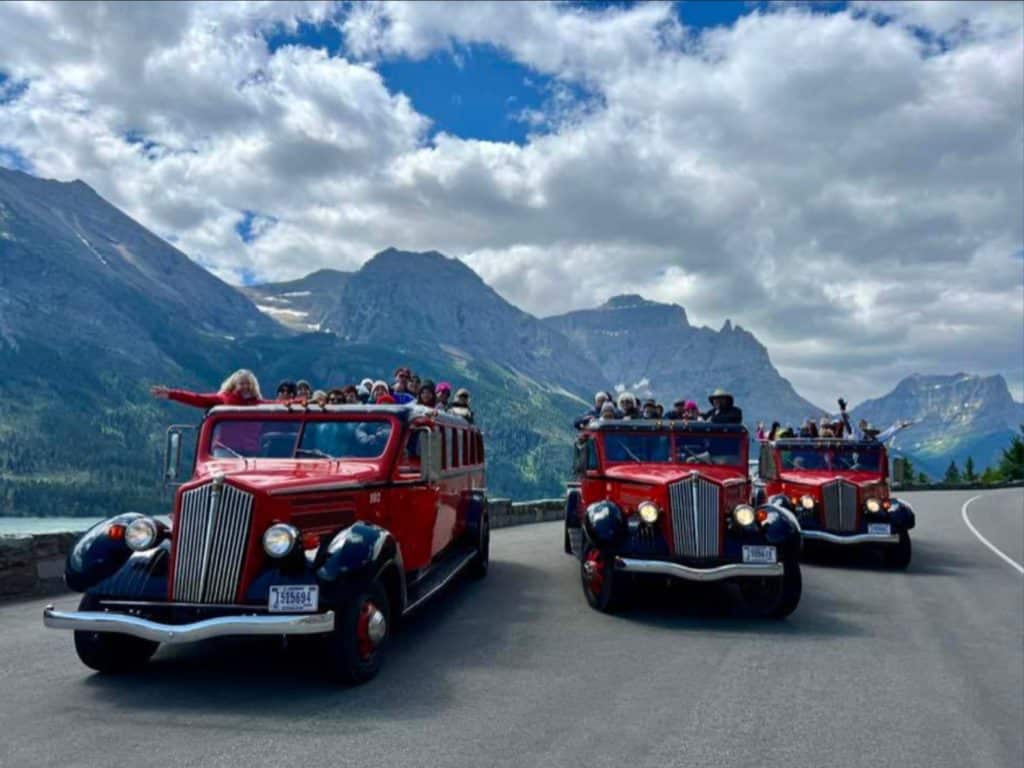 Just finished another great tour of the Glacier, Banff, and Jasper National Parks!
No smoke and lots of sunshine!
ITMI Certified Tour Director