Organization: Facing History and Ourselves
Location: Various
Service Work: Educating students and adults about the Holocaust
"I think it's very important to be an Ambassador of Goodwill, to open people's eyes to reality, and that every single person can do some good. "
— Yvette Kaplan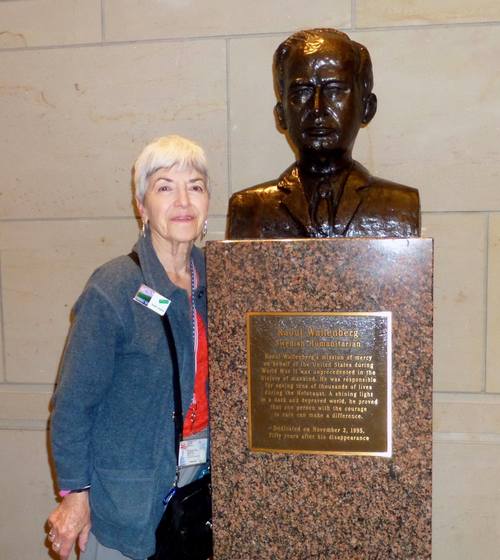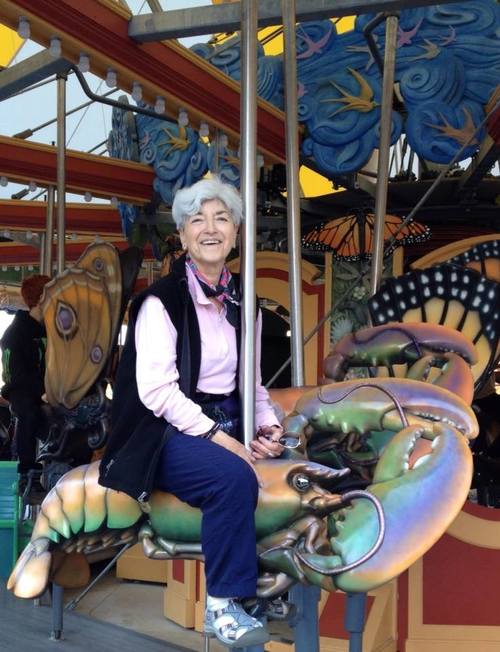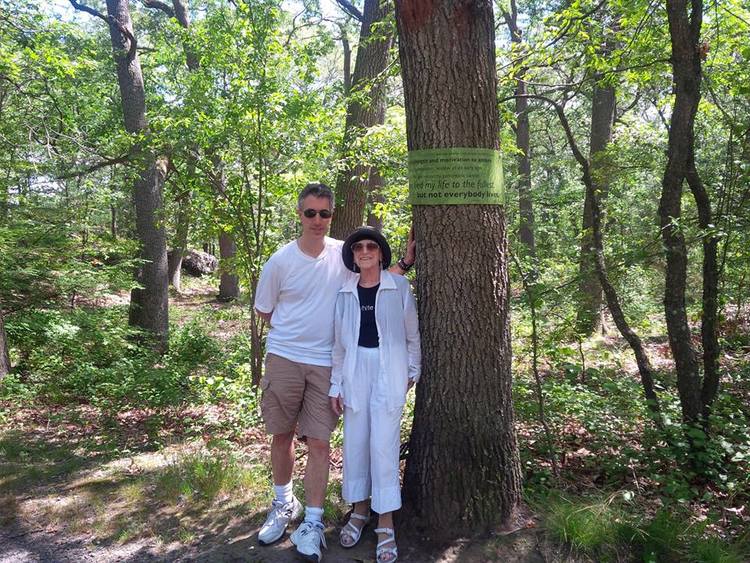 A Survivor's Story
Yvette Kaplan – Class #123
Yvette Kaplan had just graduated high school when she told her mom she was leaving home. Her motivations were stronger than those of the typical 18 year old
Yvette and a school friend walked three days in November 1956 from Budapest, Hungary, to Austria to escape Soviet oppression and revolutionary violence.

"We had just the clothes on our backs," Yvette said. "We took nothing else. It was November, so, it was cold. We wore layers and layers." 
Just 12 years earlier, Yvette had survived the Nazi occupation of her homeland, where as many as 550,000 Hungarian Jews were killed. Yvette recalled the inhuman efficiency of the operation – amassing such an unfathomable death toll in just 10 months. 
Yvette, a Boston-based tour director and jeweler, is a 21-year breast cancer survivor. The 1993 ITMI alumna was diagnosed with inoperable stage IV pancreatic cancer in 2015. As she embarked on her new tour directing career, she continued to share her experiences with students and adults in classrooms and on tours. 
"I just felt that was really part of my job – to educate and to teach them about something so personal to me," Yvette said. "Kids who grew up in Boston and New York and big cities get that education in school, but a lot of kids in small places have no idea what happened in Europe, and that's a horrible thing." 
To Yvette, travel is one of the best ways to combat prejudice. 
"I think it's very important to be an Ambassador of Goodwill, to open people's eyes to reality, and that every single person can do some good. 
"Even if you can convince just one person about something, it's really important." 
While she acknowledges that her tour directing days are likely over, Yvette enjoys deep connections with friends she's gained along the way. She's grown especially close with a guest named Dona from one of her 2014 Alaska tours. Dona also lives in Massachusetts and drives Yvette to the hospital for her appointments. 
"Can you believe it?" Yvette said. "Just somebody you meet on tour like that. She's just a lovely person. 
"That's kind of a special part of the job."