Organization/Effort: Raising human trafficking awareness
Location: Various
Service Work: Visited a record-breaking number of national capitals in 24 hours
"I'm passionate about eradicating trafficking, and I feel like we have to try to stop this practice in its tracks."
— Barnaby Davies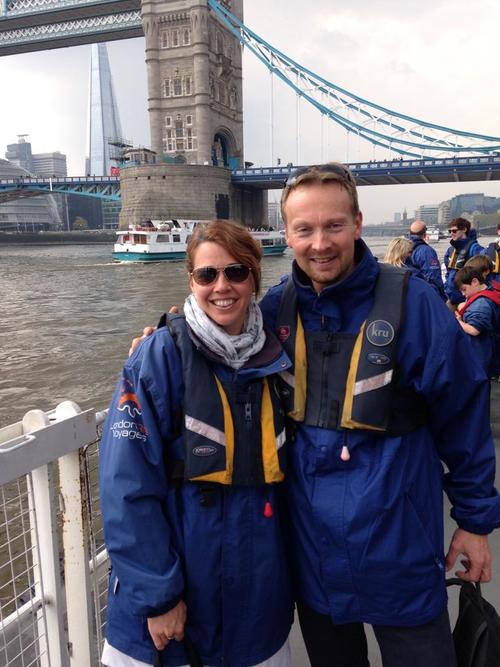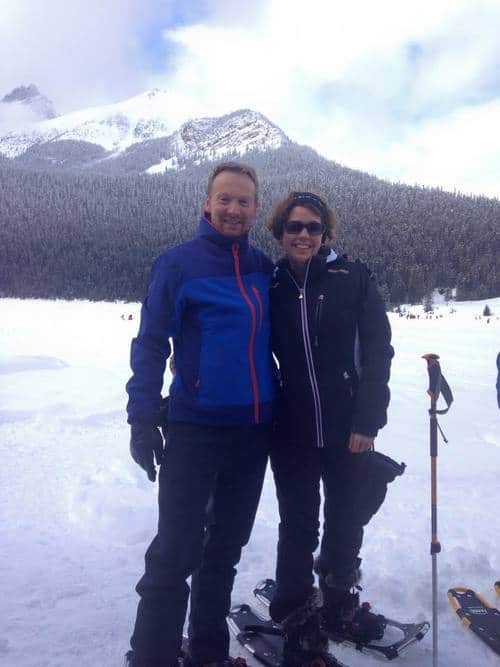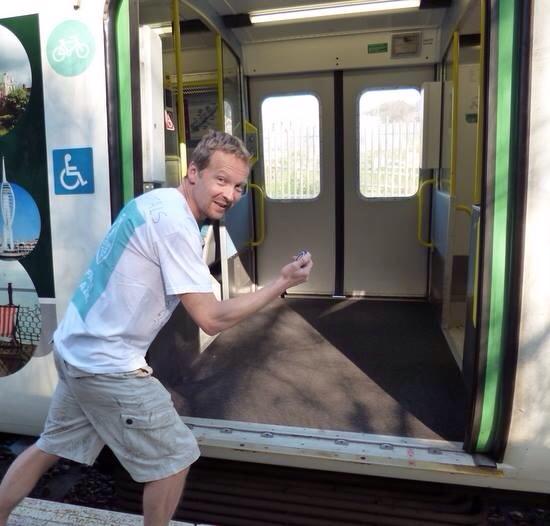 For the Record
Barnaby Davies – Class #288
When Barnaby Davies set out to visit seven national capitals in 24 hours, he had a nobler cause in mind than breaking a world record. 
The British tour director used his passion for travel to raise awareness of a heinous, pervasive crime – human trafficking.
"The estimation is that 20 to 30 million people are enslaved around the world," Barnaby said. "Either people don't know this is going on right beneath our noses, or it's thought of as a 'foreign problem.'
"I'm passionate about eradicating trafficking, and I feel we have to try to stop this practice in its tracks."
In April 2014, Barnaby visited London; Paris; Brussels; Ljubljana, Slovenia; Vienna; Bratislava, Slovakia; and Budapest, Hungary, in just under a day's time, besting the previous record by one city. 
To accomplish this frenzied feat, Barnaby used the same forms of mass transit that traffickers rely on to move their victims.
"We now know that people are trafficked on public transport regularly," Barnaby said. "Yes, trucks and containers are still used, but when a trafficker has influence – by which I mean you are scared and therefore controlled – trains, planes, and buses can also be used."
"Americans are trafficked. Brits are trafficked. The list is endless. Almost every country in the world is involved in some way. It's heartbreaking."
There are ways to help from home, Barnaby said. First of all, trust your instincts. If you suspect trafficking, call the National Human Trafficking Resource Center (NHTRC) at (800) 373-7888. 
"Hopefully now that people are aware of trafficking both domestically and internationally, they can spot a situation that doesnt't look right. You know, when you see body language that looks suspicious? Call the (NHTRC)." 
Those who want to help fund the cause can donate to Brooklyn, N.Y.-based ECPAT USA, which focuses on ending child pornography (child sex abuse materials), the exploitation of children in prostitution, the trafficking of children for sexual purposes, and the sexual exploitation of children in travel and tourism, Barnaby added. 
Barnaby's record-breaking journey continues to draw attention and assist him in his tour directing career, he said. After overcoming a canceled train and obstacles en route to his accomplishment, the phrase "expect the unexpected" has new meaning.
"Planning and preparation is crucial, but you've also got to think on your feet," Barnaby said. "How often have you planned a journey and then the road's closed, or a plane's delayed, or your luggage has gone to Timbuktu instead of Ohio?! For me, tour directing is about reading people. Are the guests exhausted and needing a break? Has a delay caused problems with meals? Are they worried and need a little reassurance?"
The trip also makes an excellent motorcoach story. 
"Guests want at least as much entertainment as information when they're on holiday, and on a coach journey to dinner this story goes down so well, particularly with the twist at the end. It was actually my mum who started this record, saying, 'I've just read this article about a world record. How many capitals do you think you could travel to?' So I end the story on the microphone by saying, 'So thanks to my mum. Always listen to your mum. Mum knows best!'"