Tour Directors and Tour Guides are Ambassadors of Goodwill. They make a difference every day by building bridges of cultural understanding around the world.
What exactly are Goodwill Ambassadors? Read on as we celebrate the spirit of volunteerism, community service, and global stewardship demonstrated by our dedicated alumni. We are proud to count these caring individuals among our more than 8,000 amazing graduates living around the world. Their human rights, disaster relief, poverty assistance, environmental protection, and many other efforts are truly an inspiration to us all.
FOUNDING SIGNATORY OF THE FUTURE OF TOURISM COALITION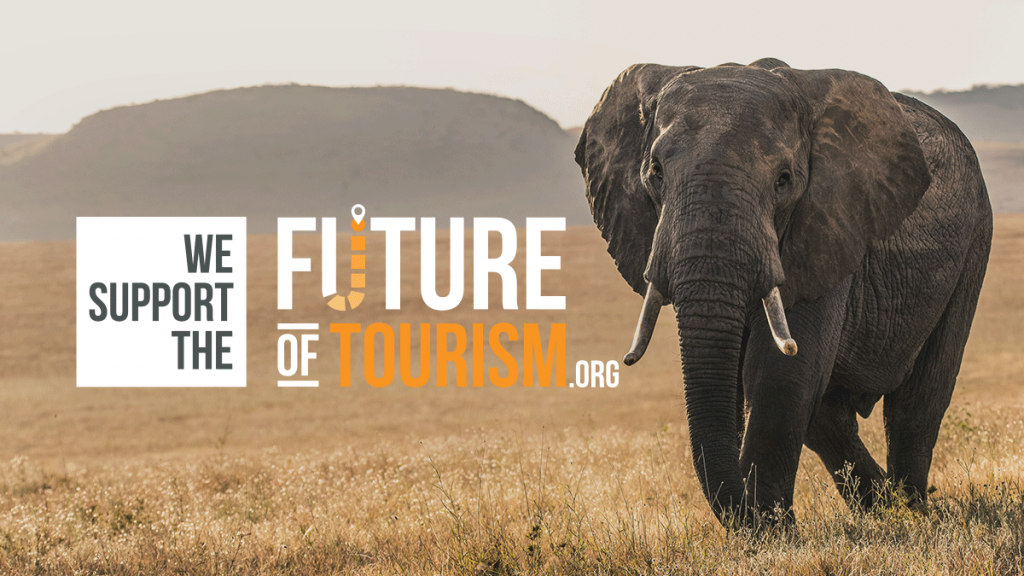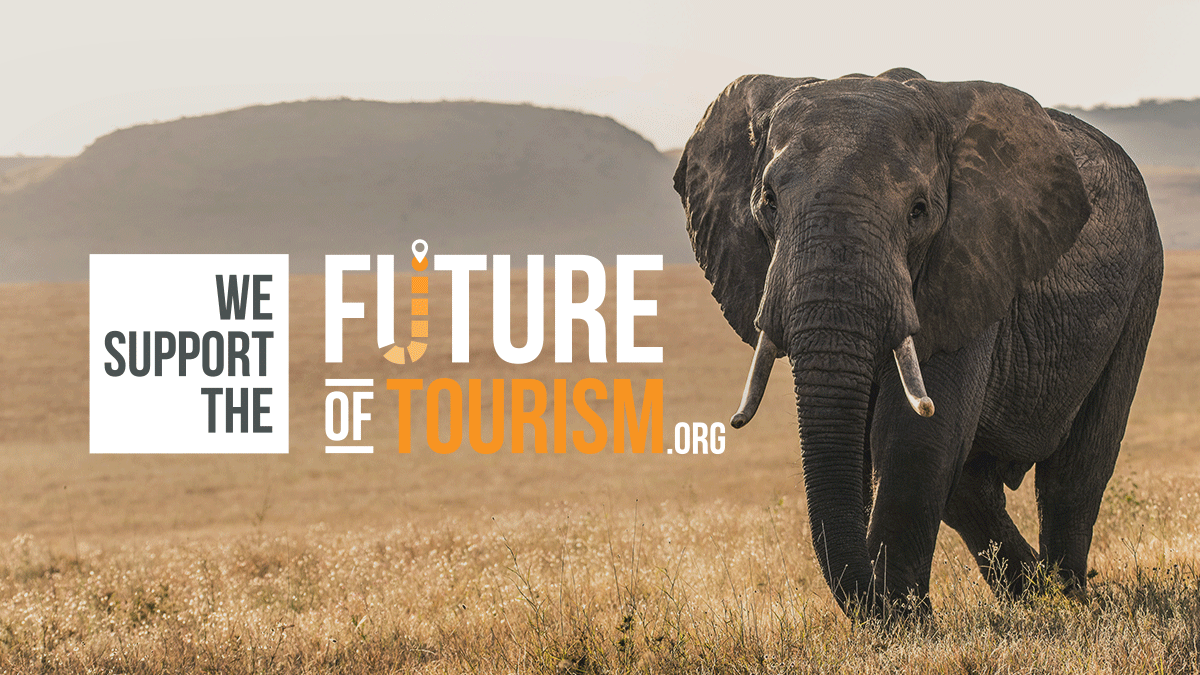 We're proud to be a Founding Signatory of the Guiding Principles put forth by the newly formed Future of Tourism Coalition! These transformative principles outline a bold vision for the future of tourism – one that retains the integrity of destinations, promotes inclusivity and equality, maximizes positive impacts for communities and environments, and fosters collaborative change.
As a Founding Signatory, we commit to align our recovery strategies with these principles and lead the way to a better future for all.
Learn more at www.futureoftourism.org #FutureofTourism
As an ITMI Tour Director and Tour Guides, you will have a unique opportunity to become ambassadors of goodwill, to demonstrate respect for other cultures and traditions, and for the environment.
All of our courses include training in socially responsible and environmentally-conscious tourism. ITMI supports Tourism Cares, a non-profit organization dedicated to the preservation of landmarks and historic sites for future generations.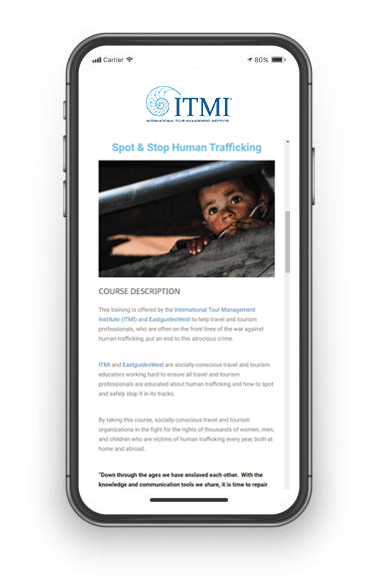 We are proud to say we were the first Travel and Tourism school to include education about human trafficking awareness in its curriculum, provided in partnership with Human Thread.
We are also a signatory to The Code, a tourism industry initiative to protect children from sex trafficking and sex tourism.
ITMI continually strives to expand its reach within the tourism industry and beyond to support initiatives that address the environmental and humanitarian challenges of our time. We are proud to be a part of a movement of people who are inspired to make a difference in the world as agents of peace and transformation.
ARE YOU READY TO GET STARTED?
BECOME PART OF THE ITMI COMMUNITY TODAY!